Apple se planteó fabricar un coche antes que el iPhone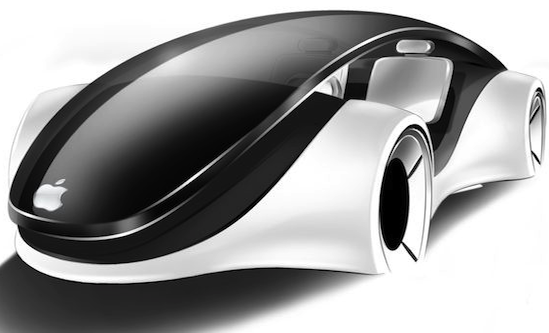 Según hemos podido saber gracias al caso Samsung, Apple se planteó fabricar un coche antes que el iPhone. Con noticias de este tipo, no viene mal que se infrinja alguna que otra patente de vez en cuando, ya que de otro modo sería muy difícil enterarse de estas cosas.
La batalla de patentes contra Samsung no ha hecho más que empezar, y ayer fue el turno de Phil Schiller, Vice Presidente de Marketing de Apple, quién presentó ante los tribunales algunos datos inéditos que oficialmente se desconocían.
Hace ya algunos años, el rumor de que Steve Jobs quería diseñar un coche (el famoso iCar) inundó todos los medios. Sin embargo, ayer pudimos saber que esta locura de idea para muchos no partió sólo de Jobs, sino que fueron muchos de Cupertino los que la plantearon.
Según palabras de Schiller:
"The iPod, Schiller said, allowed Apple to move beyond being a successful but niche player in the computer market. This really changed everybody's view of Apple both inside and outside the company," Schiller said on Friday, resuming testimony that began toward the end of the day on Tuesday.

People suggested all kinds of things Apple could do, Schiller recalled: "Make a camera, make a car, crazy stuff."
Lamentablemente al final el proyecto del iCar de Apple no surgió efecto, sin embargo, la compañía ha seguido trabajando muy de cerca con las empresas automovilísticas, ya que a principios de este año anunciaron la compatibilidad de Siri en los coches de varios fabricantes.
Vía | iPadWorld