iTunes Radio podría estar disponible en Canadá muy pronto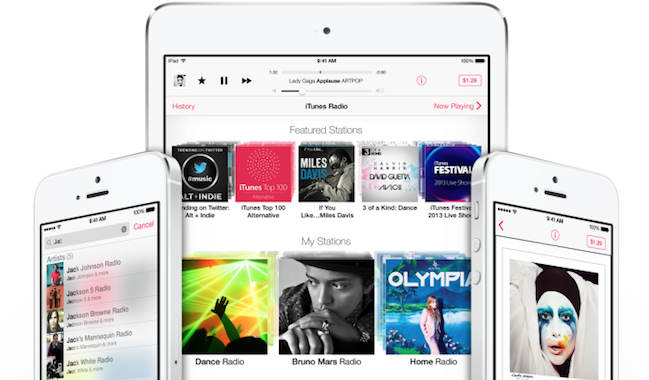 Gracias a una nueva oferta de empleo hemos podido saber que Apple está buscando a 2 programadores para su iTunes Radio en Canadá. Una nueva pista de la posible expansión de este servicio musical fuera de los Estados Unidos, ya que como bien dijo Eddy Cue, los planes son sacarlo en más de 100 países.
Una de las novedades de iOS 7 es iTunes Radio, un nuevo servicio musical de Apple en el que los de Cupertino han apostado muy fuerte y que quiere convertirse en uno de los principales rivales para Spotify. Sin embargo, a pesar del lanzamiento oficial del nuevo sistema operativo el pasado 18 de septiembre, iTunes Radio únicamente está disponible por el momento en los Estados Unidos de América.
En los planes de Cupertino está que su nuevo servicio musical sea expandido a más de 100 países diferentes en un futuro no muy lejano, tal y como dijo Eddy Cue, Vice Presidente Senior. Unos planes que a nadie les ha pillado por sorpresa, pero que puede que no sea tarea fácil de llevar a cabo debido a las diferentes trabas que la industria musical presenta en cada país.
Pues bien, gracias a una oferta de empleo para Canadá hemos podido saber que Apple quiere contratar a 2 nuevos programadores para el proyecto de iTunes Radio en dicho país. Una pista del posible nuevo destino que los de Cupertino hayan elegido para la expansión de su nuevo servicio de música.
Execute the programming of iTunes Radio in Canada, merchandising new releases and other feature content across multiple radio stations; Update radio featuring daily, identifying new songs, chart gainers, and priority releases, as well as highlighting library content and showcase depth of catalogue; Work with management in Canada and Cupertino to determine local and global priorities relevant to iTunes Radio; Manage the weekly scheduling and programming process, including measuring stream counts, ensuring each station represents the most current and compelling music offering; Collaborate with other editorial programmers on cross content initiatives and promotions. Communicate regularly with the Marketing and Sales team in Canada to coordinate new release and sales based priorities.
Vía | 9to5mac